Santa Barbara Painting is a professional interior and exterior painting company that services residential, commercial and industrial buildings as well as Home Owner Associations (HOAs). All work is performed in-house using high quality products. Our full time painters take pride in their work reinforcing the company's reputation for integrity and expert knowledge.
Santa Barbara Painting understands the need to care for and protect both the environment and your health. We were the first painting company in the area to implement an Environmental Program. We are also state certified in both asbestos abatement and lead containment.
Contractor License #875544
WE HAVE A REPUTATION FOR INTEGRITY
WE ARE ASBESTOS ABATEMENT & LEAD CONTAINMENT CERTIFIED
OUR COMMITTED CREWS ARE FRIENDLY, EXPERIENCED PROFESSIONALS
WE ARE FULLY BONDED, INSURED & SBC CERTIFIED
PROJECTS ARE UNDERTAKEN WITH ATTENTION TO DETAIL, TIME & BUDGETS
WE ARE DEDICATED TO PROVIDING PROMPT PROFESSIONAL PAINTING SERVICES
IF YOU ARE LOOKING FOR AN ETHICAL PAINTING COMPANY DEDICATED TO PROVIDING PROMPT, PROFESSIONAL AND FRIENDLY SERVICE WITHIN SANTA BARBARA AND VENTURA COUNTIES, THEN PLEASE CONTACT US FOR A FREE ESTIMATE.
CALL TODAY: 805.685.3548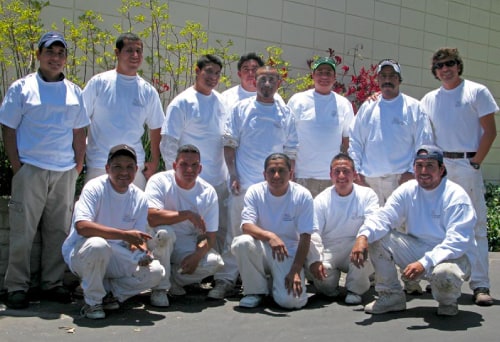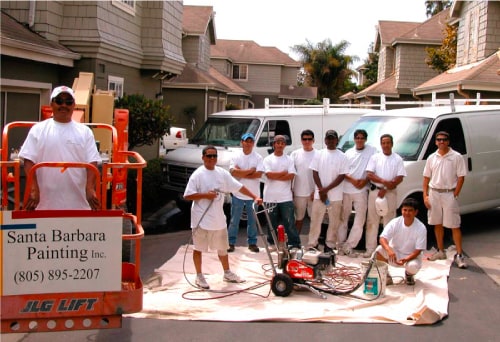 Excellent service, from the beginning to the end. Very respectful staff, dedicate, skillful. Benjamin and his crew painted my house inside and out, very polite and quietly. Price are reasonable and a great quality. Thanks Gustavo!!! We are very please with your work.
KATE S.
I anticipate having my house painted with the same joy I take to the dentist when looking to endure a root canal. I need not have this time. Our experience with Santa Barbara Painting was a great pleasure. I liked the painters very much and enjoyed seeing them attend to detail and watch them carefully employing their craft. They came precisely when they said they would and did not leave until they finished. It was brains, courtesy, and energy in continuous action.
FRED G.
After working with Gustavos Dabos from Santa Barbara Painting, we at McAdam Construction Inc., have come to know him by his quality performance and value.
BRIAN CADAM
General Contractor